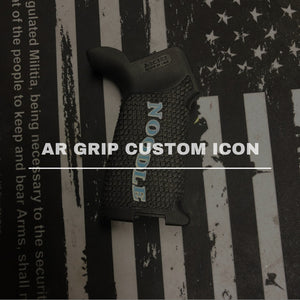 Add some personalization to your grip! 
Emblem size will be 1 inch by 1 inch, roughly. When you add this to your cart and send in your polymer pistol frame, I will get in contact with you to discuss what custom emblem you are wanting on your build! 
I WILL CONTACT YOU IN REGARDS TO SHIPPING BOTH WAYS. Free return shipping on small items, large items will have a return shipping cost.